HOT ROLLERD THREADED RODS / HOT ROLLED TIE ROD
JB Engineering Rock Bolts holds vast experience in this domain and is involved in manufacturing of a wide assortement of Full Threaded Hot Rolled Bars & Tie Rods. Thease Bars are used for anchor systems used for tunnels, transmission lines and antennas, excavation shoring, retaining walls, dam tie-downs and buried structures, turbine tower anchor bolts sysems etc.
Our Hot Rolled Threaded Bar offered can be made available by us in diffrent finish sizes. Hot Rolled Threaded Roads are long rods with continuous threading entire its length. Manufactured from corrosion resistant Stainless Steel, they are availbale in a wide range of diameters, lengths, and surface finishes. They are engineered ruggedly to resist stress and abrasion and are unaffected when in contact with harsh chemicals, solvents, acids, dyes, and sterilizing solution. These threaded tie rods & bars features corosion resisance, high-temperature strength, scaling resistance, and low-temperature toughbess.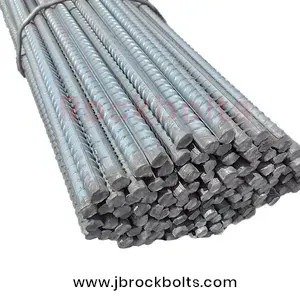 Manufacturing HRB335 HRB400 HRB500 Rebar for Building Construction Iron Deformed Steel Bar Rod Hot Rolled Steel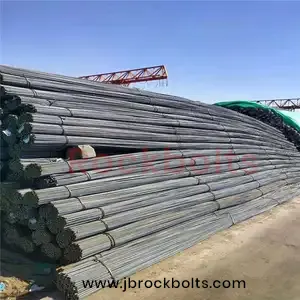 Factory direct sales 6mm 8mm 10mm 12mm 16mm 20mm Hot Rolled Deformed Steel Bar Iron Rod for Construction Rebar Steel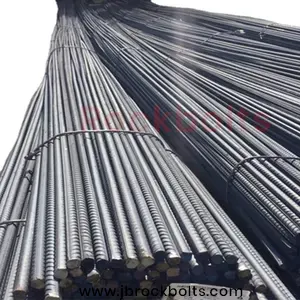 High quality Customized Diameter 6mm 8mm 10mm Hot Rolled Deformed Steel Bar Rebar Steel Iron Rod for Construction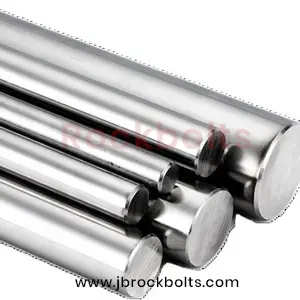 6mm 8mm 10mm 12mm 16mm 20mm Hot Rolled Deformed Steel Bar Rebar Steel Iron Rod for Construction Rebar Steel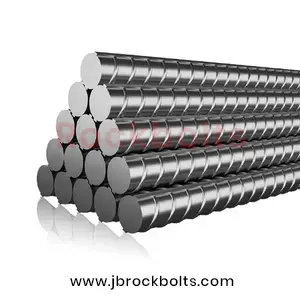 Construction Building Hot Sale 10mm 12mm Concrete Iron Rod Price HRB400 rebar steel rebar steel grade 60 tie rods rebar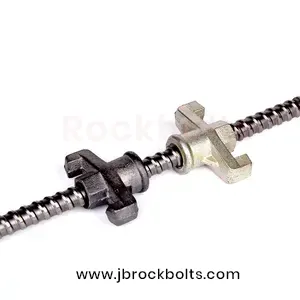 Cold/Hot rolled Scaffolding Threaded Formwork Steel Concrete Tie Rod 16mm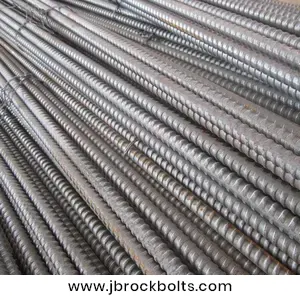 15/17mm hot rolled formwork tie rod with 190KN breaking load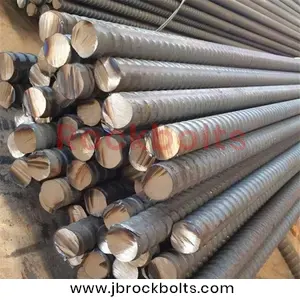 Construction Building Hot Sale 10mm 12mm Concrete Iron Rod Price Hrb400 Rebar Steel Rebar Steel Grade 60 Tie Rods Rebar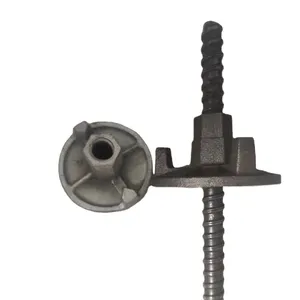 Formwork Bolt Nut Tie Rod Wing Nut Cold Rolled Adjustable Golden Zinc Tie Rod for Building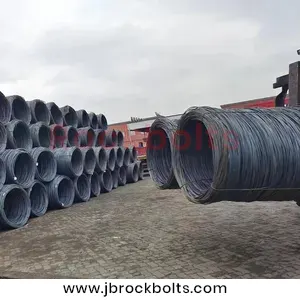 Wire Coils Rod Hot Rolled Stainless Galvanized Steel Drawn Wire Free Cutting Steel SAE 1006 SAE1008 Q195 Q235 Construction